Reno Sport & Spine Institute is your premier full service physical therapy private practice. Our exceptionally qualified Physical Therapists provide individualized rehabilitation solutions.
775-788-5599
Reno Sport & Spine Institute is your premier full service physical therapy private practice. Our exceptionally qualified Physical Therapists provide individualized rehabilitation solutions.
775-788-5599
Orthopedic Physical Therapy Services
Orthopedic rehabilitation is a form of therapy that treats a wide variety of conditions and functional impairments affecting the musculoskeletal system and is a cornerstone of the programs and services that Reno Sport and Spine Institute provides. The musculoskeletal system includes the body's bones, muscles, cartilage, tendons, ligaments, and joints. Our physical therapists are orthopedic specialists and experts in evaluating, treating, and managing patients with orthopedic conditions.  Some of these conditions include sprains, strains, tendonitis, arthritis, low back and neck pain, spine surgery, post fracture injury, joint stiffness, joint pain, rotator cuff repair, ACL (Anterior Cruciate Ligament) reconstruction, post arthroscopic extremity care, and total joint replacement surgeries.
Reno Sport and Spine Institutes' physical therapists make sure that their patients understand their condition, develop specific therapeutic exercise programs, utilize manual therapy techniques and create home programs for therapeutic maintenance and self-management to assist in the recovery of joint and muscle injuries ultimately allowing each patient to return to function, work, everyday activities, and recreational pursuits.
Our orthopedic and spine services include:
Examination and Treatment for:
Neck and Back Pain
Hip and Knee Pain
Shoulder and Elbow Problems
Foot and Ankle Disorders
Post-operative Rehabilitation
Total Joint Rehabilitation
Comprehensive Spine Care
Post-surgical and Non-surgical Disc and Joint Conditions
Spinal and Extremity Manual Therapy
Core Training and Stabilization Programs
Functional and Return to Sport Testing
Pre-operative Education and Rehabilitation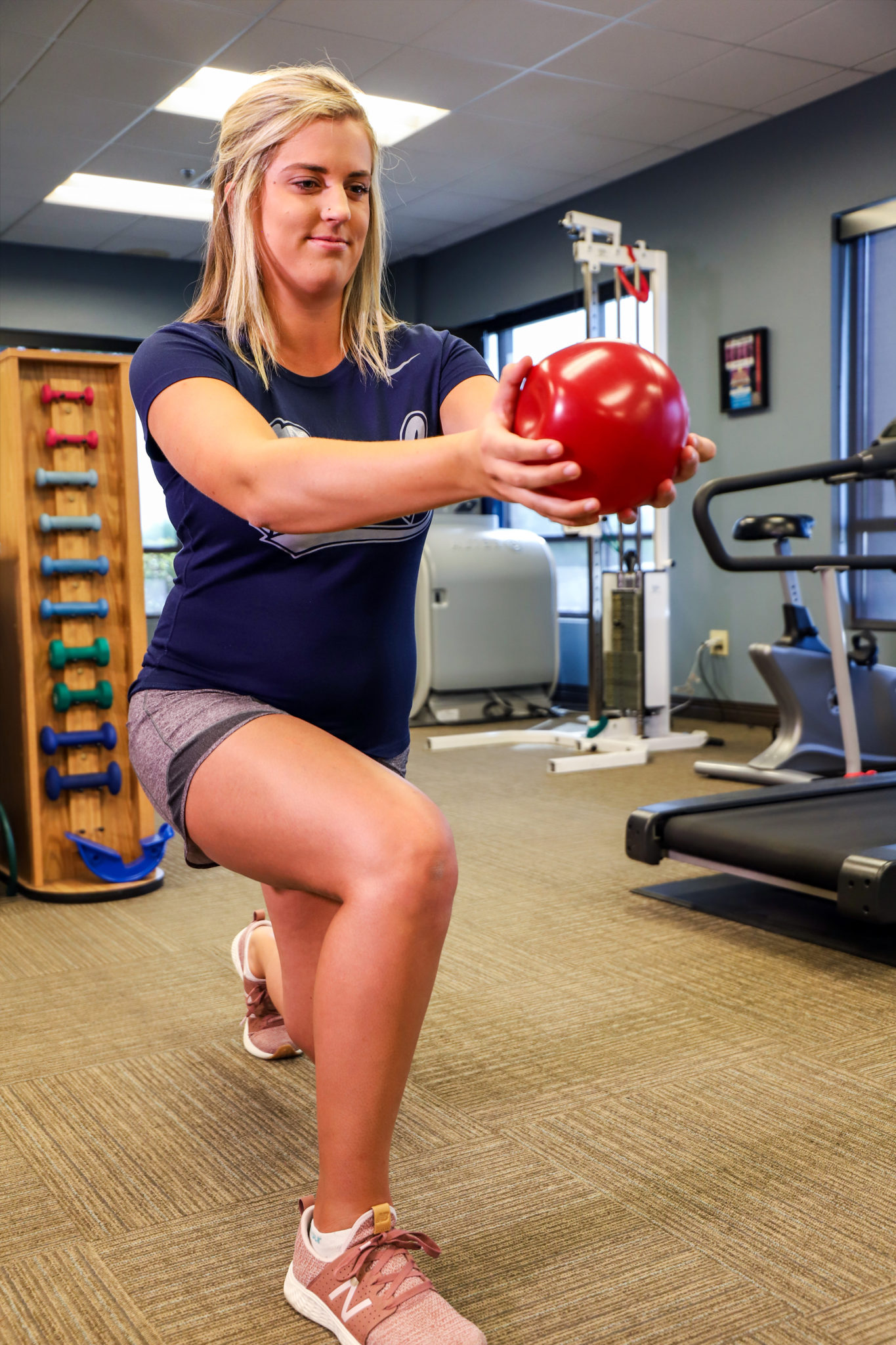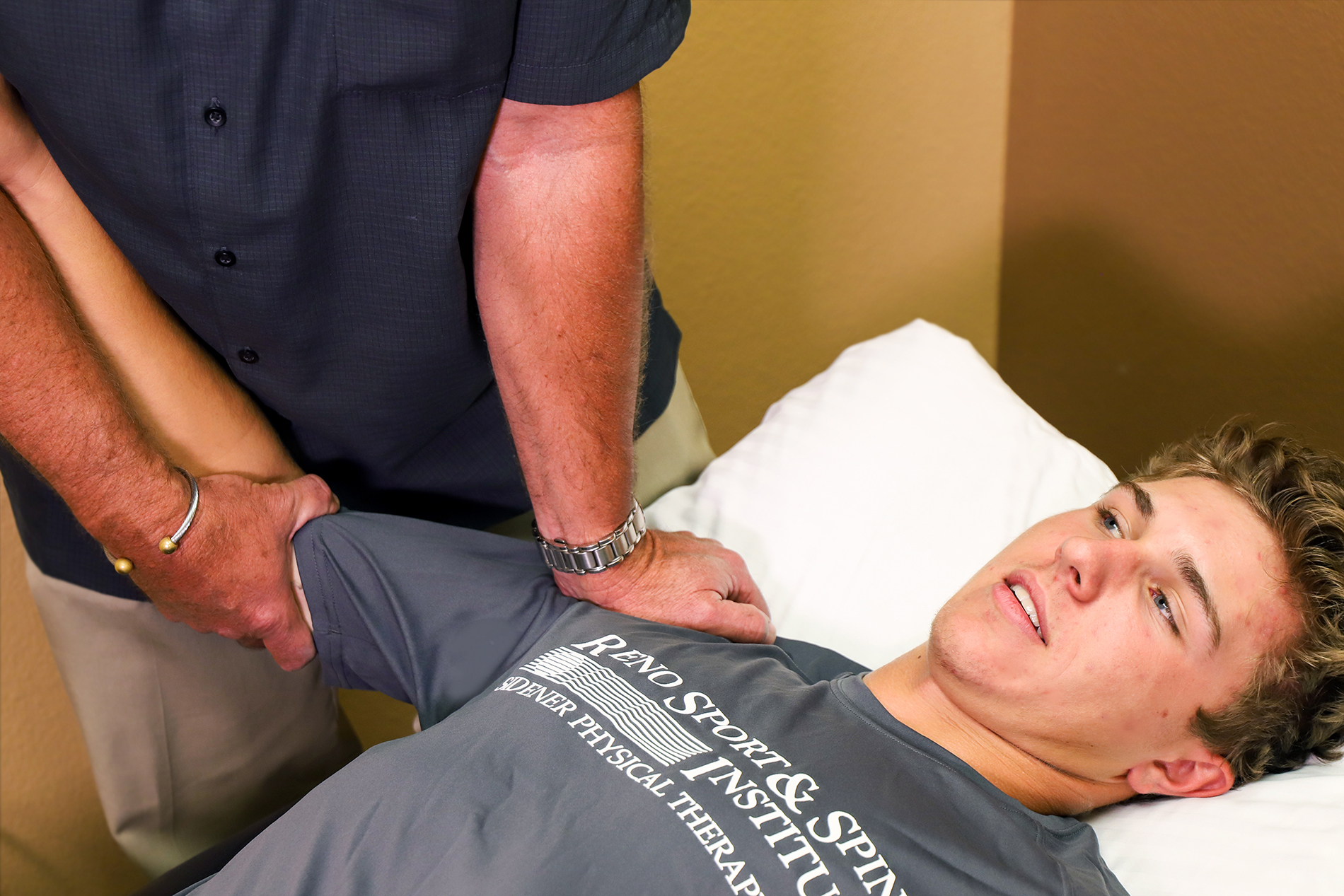 Sports and Performance Therapy
Definition of Sports Medicine: A field of medicine concerned with the prevention and treatment of injuries and disorders that are related to participation in sports. It involves a comprehensive team of healthcare professionals including physical therapists, physicians, nutritionists, athletic trainers, and exercise experts.
The goal of our Sports Physical Therapists at Reno Sport & Spine Institute is to return you to your sport quickly and safely. We will design individualized sport-specific programs to take you from injury recovery, through sport specific therapy, to advancing your skill and conditioning to the highest levels of conditioning and sports performance.
Injury Prevention Programs
Performance Enhancement Programs
Post-surgical Sports Rehabilitation
Return to Sport Functional Testing
Biomechanical Assessment
Pilates Training
Sport Specific Training Programs
The McKenzie Method
The McKenzie Method is one of the few proven, effective treatment techniques for spinal and extremity problems. The McKenzie Method to back, neck and extremity treatment emphasize active participation of the patient and patient education, often leading to shorter courses of physical therapy and improved outcomes.  Reno Sport & Spine Institute is proud to have 5 therapists Credentialed in the McKenzie Method of Mechanical Diagnosis and Therapy (MDT).
Balance/Fall Risk/Vestibular
"Each year, millions of older people – those 65 and older – fall.  Falling once doubles your chances of falling again." – Center for Disease Control
Our Physical Therapists design individual fall prevention programs.  These fall prevention programs decrease fall risk, increase confidence with functional mobility, limit future falls and increase independence with community activity and Activities of Daily Living (ADL's). Physical Therapy is an effective treatment for the symptoms of Vestibular Disorders. The symptoms include dizziness or vertigo. The Physical Therapy treatment should be provided by a qualified physical therapist.
Industrial Rehabilitation
We provide evaluation and rehabilitation of individuals that have functional disabilities as a result of work-related injuries.
Gravity Eliminated
The Alter G treadmill leads the way in unweighting or gravity eliminated therapy.  This environment assists our patients in recovery from surgery or injury and often allows rehabilitation to start sooner.  It is also an amazing device to manage neurological conditions, assist in weight loss and actively exercise patients that are a fall risk.  Athletes also benefit from the Alter G as it allows training while minimizing the risk of stress-related injuries.
Self Referral - Direct Access State
Nevada is a direct access state which allows patients to be seen by a licensed physical therapist without a physician referral.  Certain insurance companies or plans, however, require a physician referral for payment.  Please check with your individual insurance company if you aren't sure.